Rick's Bio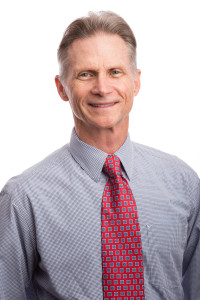 Rick Bommelje has over 30 years of professional experience in the fields of leadership, listening, and adult education.  Rick is a Professor in the  Department of Communication at Rollins College in Winter Park, Florida.   The Princeton Review named Rick one of 'The Best 300 Professors' in the Nation.  He also is the past President of the International Listening Association and was inducted into the Listening Hall of Fame.    With a Master's Degree in Management and a Doctorate in Educational Administration, and executive education at Harvard University and Northwestern University's Kellogg School of Management, he specializes in the development of listening and leadership behaviors.   Rick is also a facilitator with the Center for Courage and Renewal and guides retreats focusing on listening and mindful leadership development.
Rick has been serving professionals in organizations in the areas of leadership and communication development since 1977. Over the years, his courses, seminars, and workshops have benefited thousands of leaders from an impressive list of organizations including: Dimension Data, Inc., Olive Garden Italian Restaurant, Dow Jones & Company, Orange County Public Schools, Whirlpool Corp., Siemens Shared Services, Walt Disney World, AT&T, Lockheed Martin, Beacon Health System, Lake County Schools, Coca Cola Bottling Company, Lynx, Department of Defense, Hong Kong Broadband Network, Western Digital, Marriott Corp., Tupperware, Northrop Grumman, and many others.
The appeal and effectiveness of Rick's programs are found in his practical and "real world" approach to education and development. His informal delivery style focuses on practical and substantive content that offers participants immediate and measurable benefits.  He co-authored the pioneering book Listening Leaders in 2004 and his latest book is titled, Listening Pays: Achieve Significance through the Power of Listening (2013).