Coaching
YOUR COACH… the "Edge" for Success in Today's Competitive World
As you pursue your career goals, or work to grow your own business, you may find yourself more and more isolated from sources of fresh thinking and objective counsel, honest reflection and qualified opinion.
Rick Bommelje can help you fine-tune the energy, ideas, and strength you already have within you, so you can determine how to best accelerate your career trajectory toward maximum success.
His personal and confidential coaching, drawn from a wellspring of 3 decades of professional experience, is truly the leader's edge you need to channel your own abilities…and achieve the success of which you're capable.
WHY CONSIDER A COACH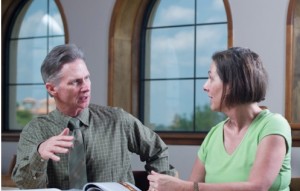 1.    You would like to move ahead more quickly and get further along your career path, but you don't know how.
2.   You are starting, expanding, or turning around your own career or business.
3.   You recognize that, in the past, you performed your best sports, academics, or arts when you were being guided by someone who understands the issues you confront every day.
4.   You need assistance in solving problems or tackling opportunities which seem beyond your abilities or experiences
WHAT DO YOU BRING TO THE COACHING RELATIONSHIP?
A SPECIFIC CHALLENGE… a big project, an opportunity that you want to maximize; or a problem that seems beyond your scope to solve.
YOUR WILLINGNESS… to fully discuss your strengths, "fears, success and failures,  When you  "speak straight", and "really listen",  your coach can help you to find answers more quickly and more easily
YOUR RESOLVE TO… to make your own decisions.  A coach is a resource, not an answer.  A coach can ask the right questions, advise and support, but the answers come from you, and the results you produce will be your own.
AN OPEN MIND… a willingness to be coached and to put new ideas and insights into practice.
COURAGE… the will to take bold action and to turn your vision into reality.
WHAT DOES YOUR COACH DO?
HE "DEEPLY" LISTENS… to what you say, what you are trying to say, what you are not saying, and what you are up against from your point of view.
HE ADVISES… after fully understanding and appreciating the situation, he shares with you advice, ideas, comments and views from a fresh perspective, and in a way you can use them.
HE SUPPORTS… After you take on a big challenge or find yourself in uncharted territory, you need the assurance of an outside voice of endorsement, compassion and encouragement.
HE CHALLENGES YOU… to be successful, professionally fulfilled and personally happy; to have a strong financial and emotional base; and to enjoy your life right now – not  after "things work out".  To these ends, Rick makes practical suggestions and bold requests… and challenges your best.
HOW DOES COACHING WORK?
  Coaching sessions are conducted in  one-hour face-to-face OR telephone/web weekly or bi-weekly meetings per month.  The initial phase is 3 months in length.
 Discover how a coaching relationship can work for you to make a significant difference in your life.
 Call Rick and talk with him for about 20 minutes. Tell him about your concerns and/or what you want to achieve in your life.  He'll listen and then suggest a strategy to help.
  Email Rick for a free appointment: rick@listeningpays.com  or call him directly at 407-312-8530.